The concept of Gravity Storage was invented by Professor Eduard Heindl and has since 2014 been continually developed by the German company Heindl Energy GmbH, supported by a team of civil engineering, geology, mining and geophysics specialists.
The assets of Heindl Energy GmbH has been sold in 2021 to Gravity Storage GmbH, based in Hamburg (Germany) and funded by Dr. Sven Bode. He and the former team are now looking worldwide for a new strategic investor eager to continue the development with the goal of constructing a pilot project to bring this concept to market.
The team is looking forward to providing full support for a breakthrough of this large-scale gravity-based storage technology.
Please contact us: mail@gravity-storage.com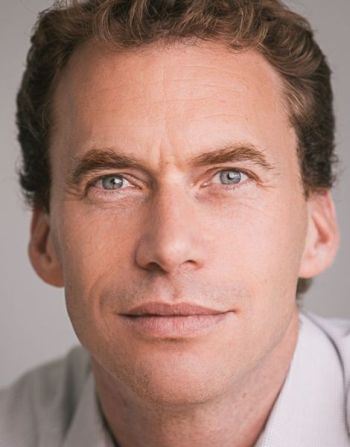 Dr. Sven Bode, investor and owner of Gravity Storage GmbH. Sven followed the idea of Gravity Storage since 2013 when Robert told him about. He is a very successful founder of several companies, and his professional home is the energy market.
After his degree in industrial engineering at Technical University Hamburg-Harburg on hydrogen fueled aircrafts, he worked as a research assistant at the Hamburg Institute of Economics (HWWA) in the area of energy and climate policy. He also worked for the Hamburgische-Electricitäts Werke (later part of Vattenfall) for 3 years in department energy concept future. He holds a PhD in economics of Hamburg University (you can find a list of publications and projects here). In 2007 he founded his first start-up greenmiles, which offers specific advisory on how to make companies carbon neutral. 2010 he founded the legal-tech company flightright, which is the market leader in the field of air passenger rights enforcement in Europe and which was sold in 2019 to a large investor. Meanwhile he founded several legal-tech Start-ups.
bode@gravity-storage.com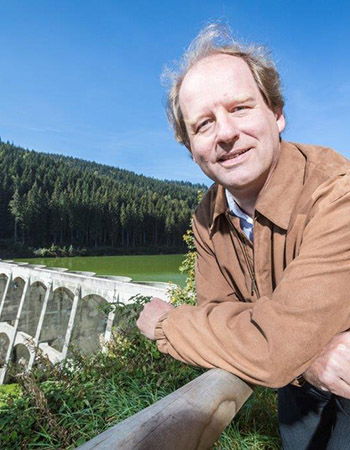 Prof. Dr. Dipl. Ing. Eduard Heindl is the inventor and mastermind of Gravity Storage and former Managing Director of Heindl Energy GmbH and was Member of Board of Gravity Storage Inc..
He holds a degree in physicist (University of Tübingen) and engineering and is currently Professor for IT and E-Business at University of Furtwangen, Germany. His PhD focused on early attempts of artificial intelligence. After some practical years at Siemens, he stayed since then in science and teaching.
Gravity Storage is his invention with highest impact among his track record of successful start-ups: Solarserver GmbH; A3M Technologies; Heindl Internet AG. For his ideas, like inventing a machine to create artificial glaciers or programming a warning system for tsunamis, he has been awarded several times.
heindl@gravity-storage.com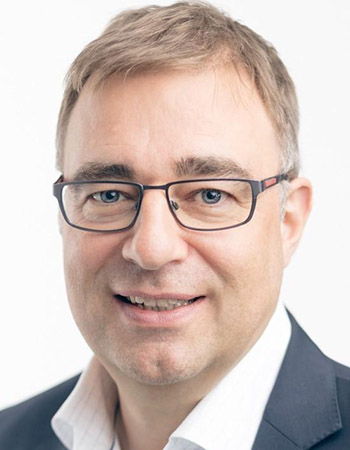 Robert Werner, Co-founder and former Managing Director of Heindl Energy and former CEO of Gravity Storage Inc, Chicago. Eduard and Robert met when Eduard introduced the Gravity Storage to the German Energy community for the first time in 2012.
Before, as a CEO he established a full-service utility based on renewables from start-up to EUR 90 mn annual revenue. He has intensive knowledge of the power market and of the business of planning and constructing and financing wind-, hydro- and solar power plants (investments totaling over EUR 150 mn). He is founder and CEO of the HAMBURG INSTITUT, a consulting firm for energy transition. As General Manager of Gravity Storage GmbH he coordinates the company´s current activities.
werner@gravity-storage.com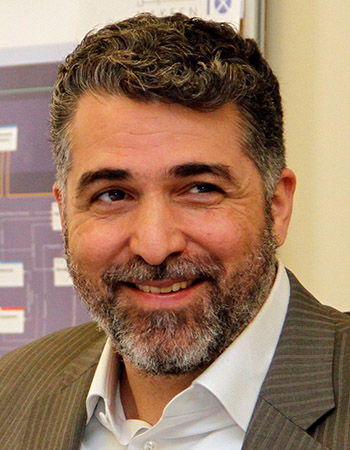 In 2016, Osama introduced Gravity Storage to the Kingdom of Saudi-Arabia where it received a lot of attention and engineering assessment. His contribution to this project is his in-depth knowledge of international construction, his valuable experience and an advanced degree from Oxford University in mega project management. Further, his network to the Middle East market is extensive.
Since 2019: Managing Partner ASCENDANCY Transformational Services GmbH, Switzerland
2014-2018: AL-AYUNI Investment and Contracting Company, Riyadh, Vice President Strategy and Emergent Business
2005-2013: SAMI Advanced Electronics Company, Head of Tornado Aircraft Portfolio
olabi@gravity-storage.com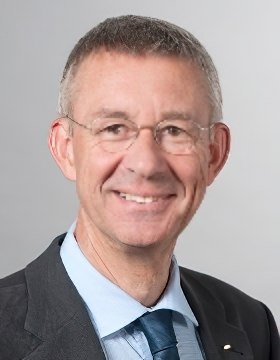 Prof. Vogt has been a full professor at TUM since 2001 and was chair of Zentrum Geotechnik, one of the largest geotechnical institutes in Germany, in which research, teaching and practical construction projects are supervised and innovatively advanced in mutual support.
After studying civil engineering in Braunschweig and Stuttgart and obtaining his doctorate in Stuttgart under Hans-Ulrich Smoltczyk, Prof. Vogt and his partners founded what is now an internationally active and renowned consulting engineering firm. He supervised a large power plant project in Libya, bridge structures in India, Pakistan and South America, new buildings at Potsdamer Platz in Berlin, new railroad lines of Deutsche Bahn, Stuttgart 21, the Engelberg Tunnel and a number of other challenging geotechnical projects. He is committed to safe, sustainable and economical construction as well as groundwater protection and is a responsible contributor to German and European standardization.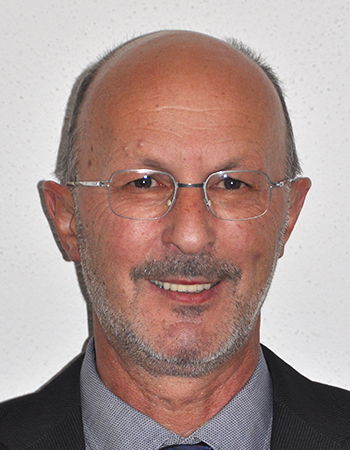 Dipl. Ing. Franz Starjakob, Consultant, Civil Engineer at ILF Consulting (retired). Franz has huge experience in tunnelling, rock and soil mechanics, hydropower plants, railway roads and shafts, and was head of the planning work for a demo project of Gravity Storage in Saudi-Arabia 2018-2019.
His experience in planning is outstanding: Project management; Feasibility study; EPC construction design; EPC pre-bid engineering; Conceptual design; Permit application design; Tender design; Elaboration of tender documents; Support during tender evaluation; Detailed design/construction design; Geotechnical analysis; Geo-mechanical design; Structural design; Design review; Risk analysis. Australia, Austria, Canada, Denmark, Egypt, Germany, Greece, Israel, Italy, Kingdom of Saudi Arabia, Netherlands, New Zealand, Norway, Poland, Portugal, Switzerland, United Kingdom, USA.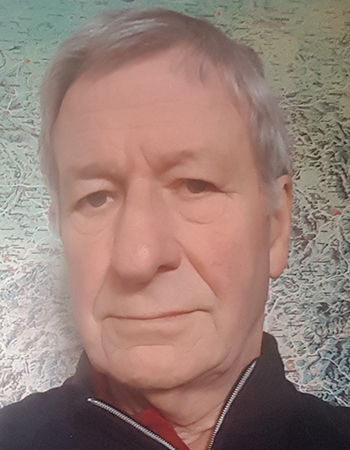 Dipl. Ing. Gerd Stenzel, Consultant, Civil Engineer at Gravity Storage, Co-Author of fundamental inventions and ideas of Gravity Storage. Gerd supported Prof. Heindl in the early phase during invention of the system in 2012.
He worked for more than 40 yrs as a structural engineer. At Heindl Energy he focused on solutions for the sealing, the dimensioning and geometric design of the piston, and construction technique. Gerd keeps the team up-to-date on latest invention in materials of all kind we need to improve Gravity Storage. He is also in charge of transferring our ideas into technical drawings.